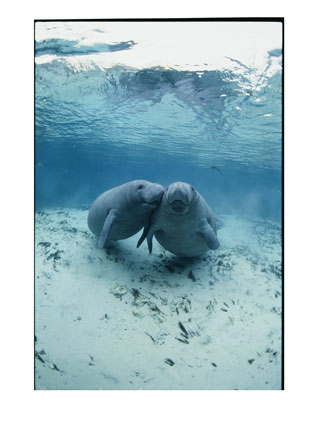 This is an underwater shot of 2 manatees here in Florida. They are very popular =] It was taken by Brian J. Skerry.
I was born in Brunswick, Maine on June 7th, 1964 at 6:03am. I have one sister, Rebecca, who is 14 months older than me. I grew up with my mom and sister in Maine for 35 years. I lived in Old Greenwich, Conn., when i was an infant. We moved to Rochester, NY when i was 3. My family stayed there until i was 5, then moved to Yarmouth, Maine. Then, we moved here November, 2002. We miss home alot. Here are two Weather Gizmo's. The left is for Florida, and the right is for Maine. What a difference..*smile*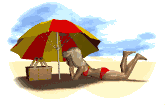 My interests include family get togethers, gardening, reading, web design, swimming, dancing, singing, dining out, art galleries, movies, horse back riding, just to name a few.

~Interested in making your own website? Take A Look At My Fave Links Below~
I am interested in astrology and tarot also. If you are interested in the mystery of tarot or your sunsign..click on the buttons =]
I Love Music..in any form, i love! I can't go a day without hearing some.





I want to thank Amy Brown for her beautiful artwork. Also Enchanting Designs for thier linkware. At the bottom of the page, you will see 2 text links. Please follow them to see Enchanting Designs or Amy Brown's site. Thank you and enjoy yourselves =]



NEW UPDATES


Added a ~*Ponderings*~ page November 3rd, 2003.



Weather Gizmo's added November 4th, 2003.



New Page called ~*Moon Swing*~added November 5th, 2003.(It was added on to the ~*Destiny*~ site)



New Page called ~*Sun,Moon, and Stars*~added November 6th, 2003.


I have become a blinkie addict! Some are juvenile, but they still speak about me =] Take a look at the blinkies and things, so you can know me a bit more. For instance, I took the dessert quiz..I am a chocolate mousse.. =] See what dessert you are below!

My draggy!



Get one!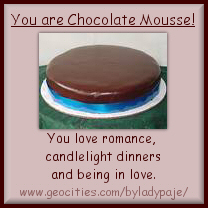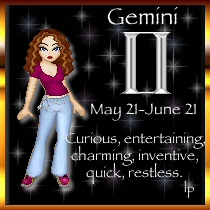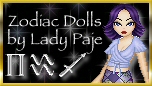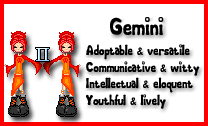 You're Most Like The Season Spring ... Fresh faced, with a young outlook on life - you
smile at the world and expect it to smile back
at you. You're mostly a bubbly, fun - innocent
person. Described as cute possibly. However,
you're a little naive about things and tend to
be a little too trustworthy. As the first season, It Makes you the youngest -
and so most immature - but people are inclined
to look out for and protect you.

?? Which Season Are You ??
brought to you by Quizilla Well done... You're the most fun of the seasons :)
DEBORAH
D
is for
Devious
E
is for
Edgy
B
is for
Beautiful
O
is for
Overwhelming
R
is for
Radical
A
is for
Artistic
H
is for
Humorous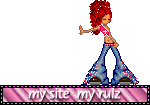 &nbsp

&nbsp

&nbsp






























&nbsp