~Welcome to ~Joshua's Wolf Den~ *smile*
I know my 14 year old son
Joshua has loved wolves for many years,
so I made him a wolf den.
He will be able to come here
and look at the animals
he enjoys so much.
I think we all have a special affinity to certain
animals, places, and people.
Click on the guardian totem below,
to find out more.
Here's your wolf den Josh! Have fun!
I have created my pages
with lots of love! I hope you enjoy them,
as much as I do.





Description:
Number of Pictures: of
Free DHTML scripts provided by
Dynamic Drive
~This page Created and Maintained by Tallglass~
~Created August 17th,2003~









~Do you like the graphics i used? If so, click on the logo below~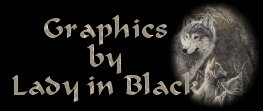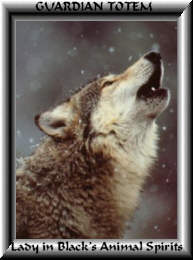 ~I don't claim any of these images for my own,
as far as i know they are of public domain,
and if you should know differently as to copyright,
please e-mail me and i will remove it,
or place your link back banner on this site, which ever you prefer.~